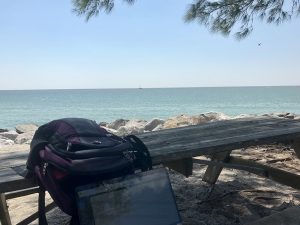 So 7 days after Irma beat the crap out of Florida, I'm officially back to work. I'm sitting out on the beach here looking at the blue water and watching the manatee and dolphin play. Glad to see those guys back. 🙂
But there are still many around me without power (I got mine back on Day 6) and some even further south of me without homes.
South of me in Naples, FL they're really hurting, the Keys got destroyed, and several little tiny islands south east of me wont recover for a year or more. I'm truly blessed!
But I'm seriously far behind in work…
Before Irma hit I had a client in town for several days, then spent a few days getting ready for Irma, and then Irma hit, and then now power and the recovery process from it all has been crazy.
I'd like to thank every single person who sent emails in, text messages, Facebook messages, etc checking on me. I'm alive and I'm still here. I'm just really far behind so bear with me as I get caught up.
There are only two ways to get in touch with me… Via email (if you're a coaching client) and my support desk. My support desk guy is in Florida too, so he's also way behind.
If you have an email into me or my support desk we're working hard to get to you!
Again thanks for all the amazing messages during this time. I love my people dearly. I know this is a business I run, but I'm also personally attached to my people, and all the kind messages and offers of help during this time have truly made me thankful for each and every single one of you.
Much love!
Liz