HAPPY NEW YEAR! 🙂
It's the first Monday of 2021 and I'm hitting the ground running today and I hope you are too.
At the start of a new year we've all got big plans right? I hope you do, and THIS year I hope you follow through on all of them.
I'm still getting my 2021 planned out and by the end of this week I will be able to show you everything AND give you the tools I'm using to plan my year, so you can do the same thing.
The holidays put me a bit behind, but I'll have that to you in the next couple of days.
This week I want to focus on those of you who don't have any kind of online business setup.
Is that you?
I know there are several who follow me who don't have ANYTHING set up. If you have NOTHING you can't make any-money. 🙁
You're just going to remain stuck if you don't do SOMETHING!
But where do you get started?
With this >>> https://LearningIM.com/imblueprint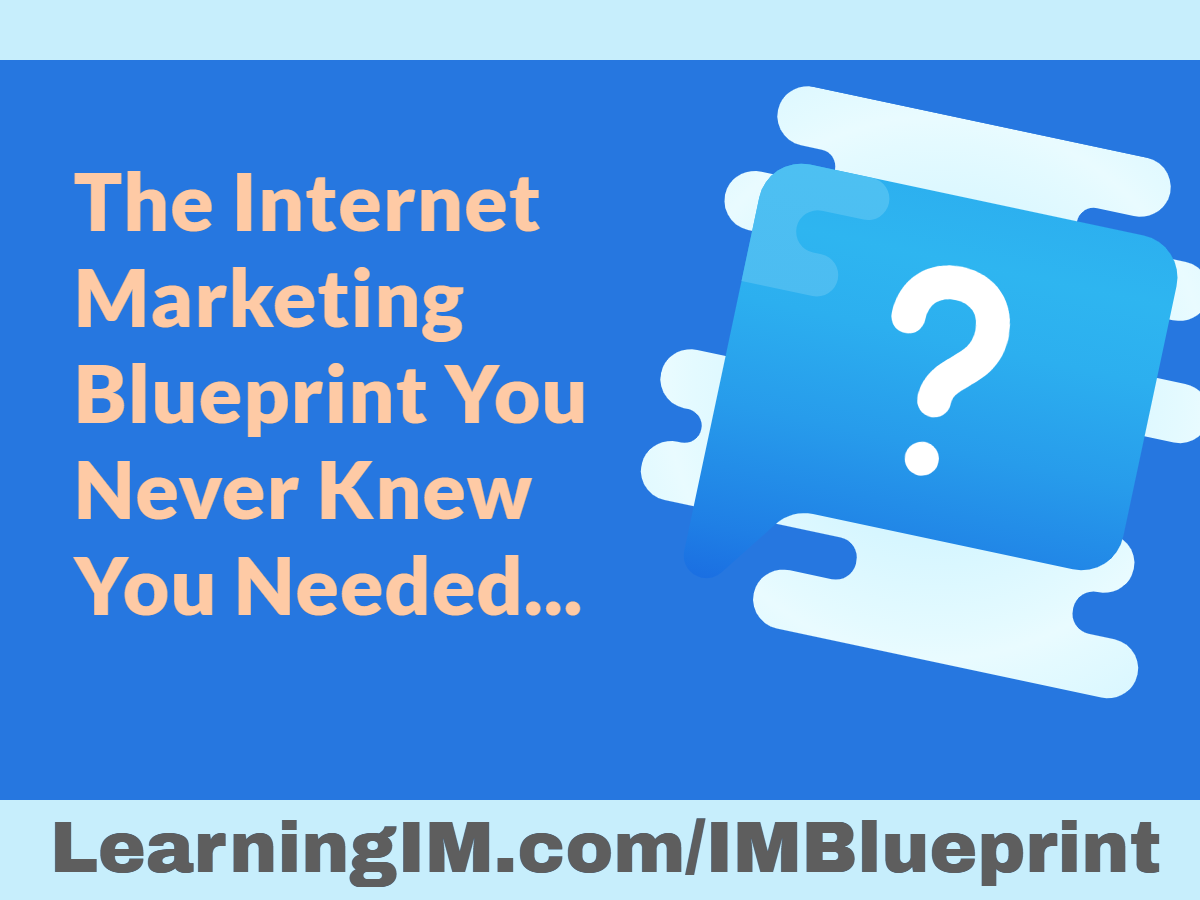 In this short video (it's free and you don't have to opt-in to get it) I break down EVERYTHING when it comes to starting and marketing your own online business.
If you'll just give me 15 minutes of your time, you're going to walk away with a clear start for 2021.
Below that video you will find links to workshops that will also help you do ALL the "pieces of the puzzle".
Look… You CAN do this. You CAN start your own online business.
I did it 16 years ago at the age of 24 years old, with 5 kids in the house, and a husband who had just lost his job.
No formal education on ANY of this stuff…
I simply had a few mentors I learned from, ignored all the other noise, and did what my mentors were teaching me.
I'd love to be that mentor that changes everything for you, and it all starts right here >>> https://LearningIM.com/imblueprint
Okay, that's it for today… I've got to get back to planning this year out for us, and getting you the tools you need to plan your 2021.
If there is ANYTHING I can help you with please come into the Facebook group for ALL my followers and ask, and I'll be more than happy to help you out!
Our Facebook group is at http://www.TeamTomey.com
From the bottom of my heart and with all of my love… I hope 2021 brings you all the success, happiness, and health you could ever imagine.
Talk soon!
Liz